I am starting to return square base styles to the website.
After a while of being out of production, I am bringing back Square base sets.

I have started with a reworked Cobblestone Streets base series.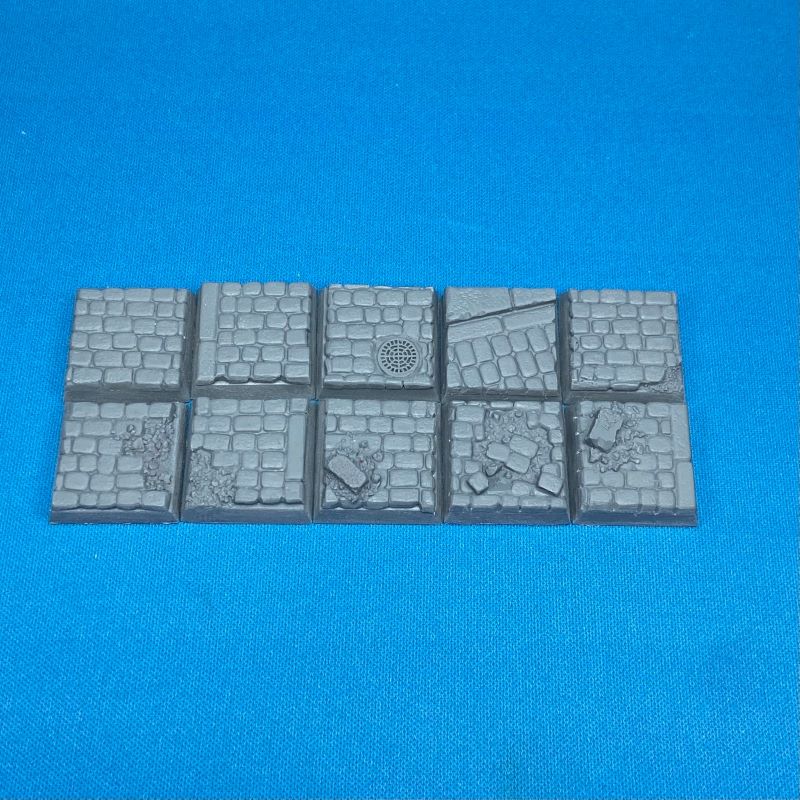 20 mm x 20 mm Cobblestone streets is one of the new sets being released this week.

You can find the rest of them here.